WeChat
1. Sign Up
Visit the Ongair Website and Sign up using your preferred email address and password.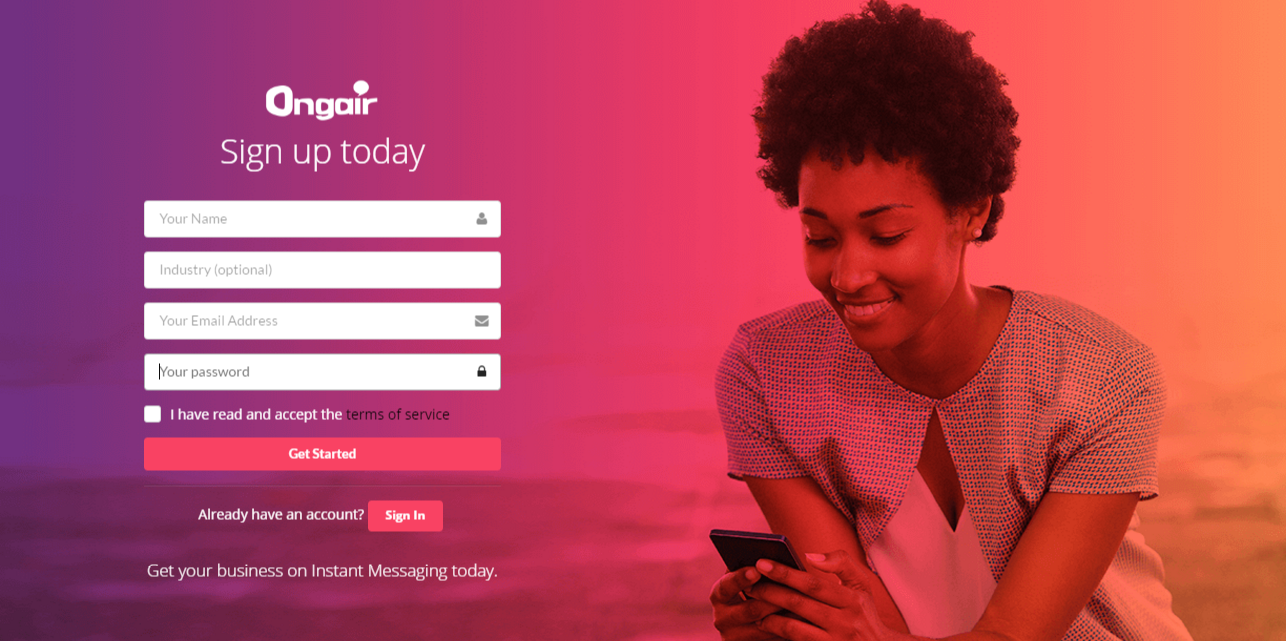 If you already have an Ongair account, login into your dashboard and select, Settings then Add Channels
2. Select a Channel
Select WeChat from the Channel list provided.
3. Activate your Account.
To set up WeChat on Ongair, you will need to have an official WeChat account. Find out how you can create one here. Alternatively, you can also set up a test Sandbox account and use that to setup your account.
*However, please note that sandbox accounts are temporary and are limited in functionality
Once you have the required WeChat details, input them into the respective fields exactly as they appear.
To use a Sandbox account, follow the steps here.