Telegram
To create a Telegram account on Ongair, you need to have a Telegram Bot
1. Sign Up
Visit the Ongair Website and Sign up using your preferred email address and password.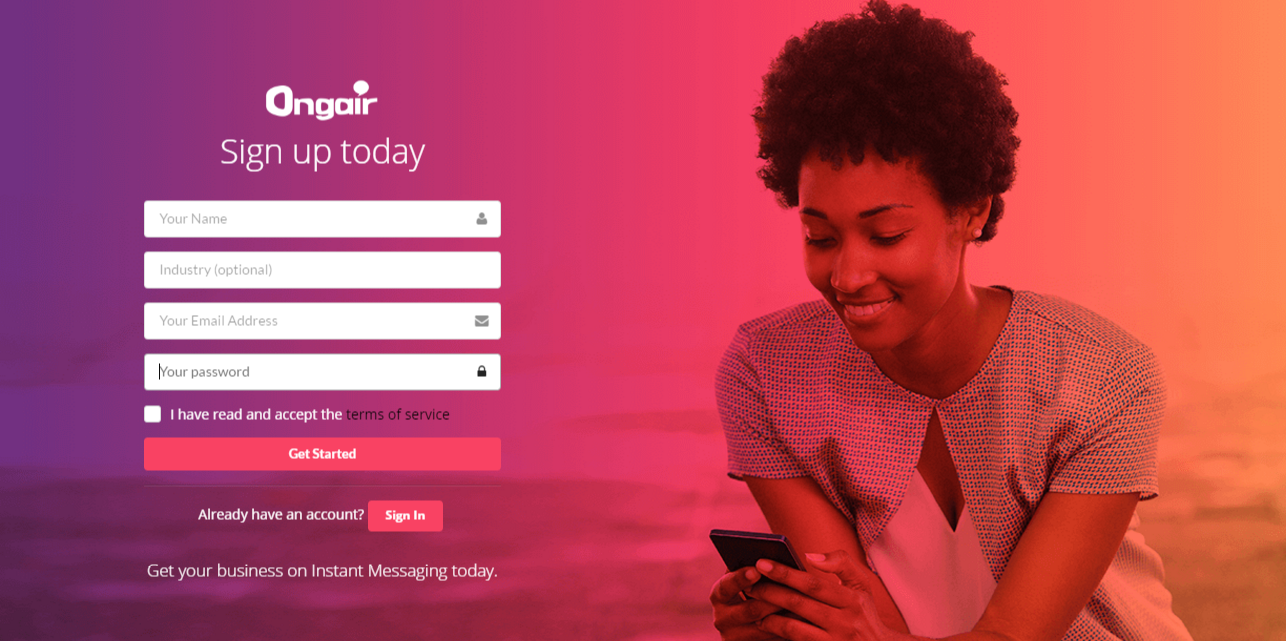 If you already have an Ongair account, login into your dashboard and select, Settings then Add Channels
2. Select a Channel
Select Telegram from the Channel list provided.
3. Create a Bot
To integrate your Ongair account with Telegram you will need to create a Telegram Bot. If you already have a bot, Click on the " I already have a bot " button.
If you don't have a bot follow these quick easy steps and create one.
After successfully creating your bot, You will receive a notification message with an Access Token in the format 110201543:AAHdqTcvCH1vGWJxfSeofSAs0K5PAL.
Ensure you save this Token , you will need it to complete the sign up process.
Tip * Once you receive this token. You can email it to yourself and copy and paste it directly from you desktop without having to type it out.
4. Activate your Account
To activate your account, input the Access Token obtained in the step above then click on the Activate button.