IMAGES
1. On the context menu, navigate to the Images section and click on it.
Your image files should appear in a grid format showing the image preview, the person who sent it and the time it was sent.
Images are ordered according to the time they were sent with the most recent files appearing first.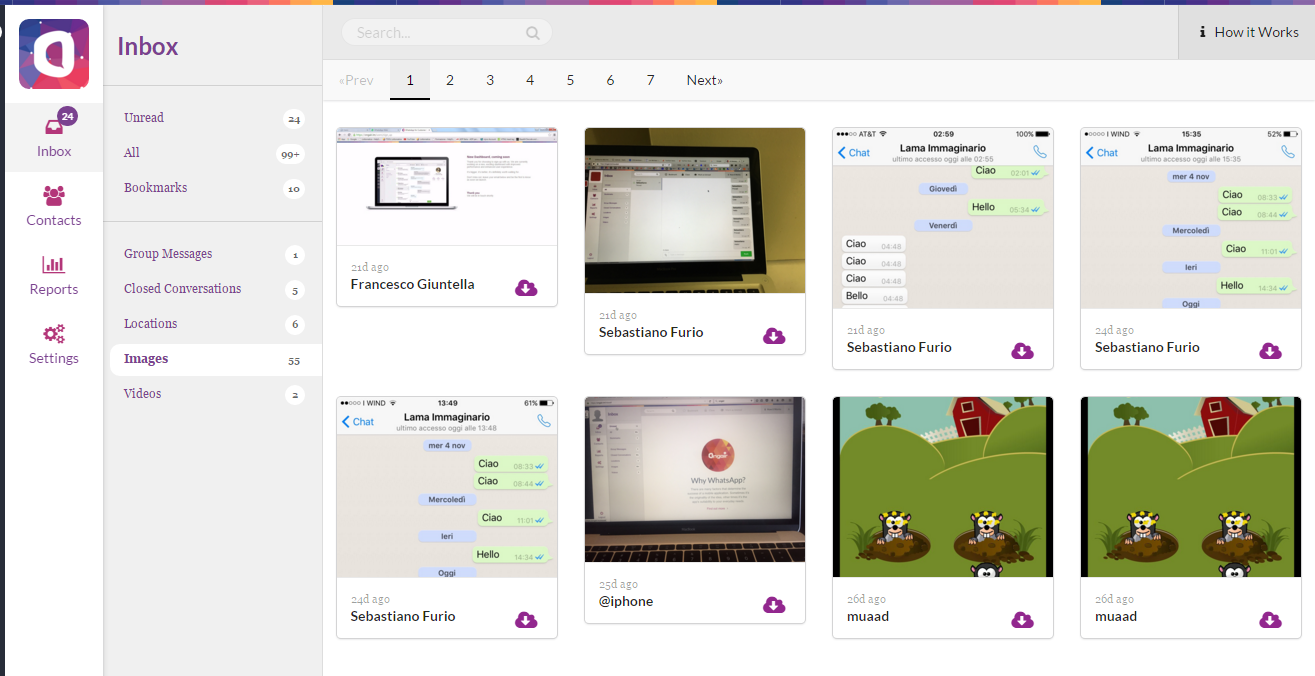 You can download an image by clicking on the purple cloud icon at the bottom right of an image preview.
2. Clicking on an image preview allows you to view the enlarged image in an overlay